---
CLASS SCHEDULE
You can also view the full schedule and book sessions via our MemberMe+ mobile app.
​See below for instructions on how to set it up on your smart phone!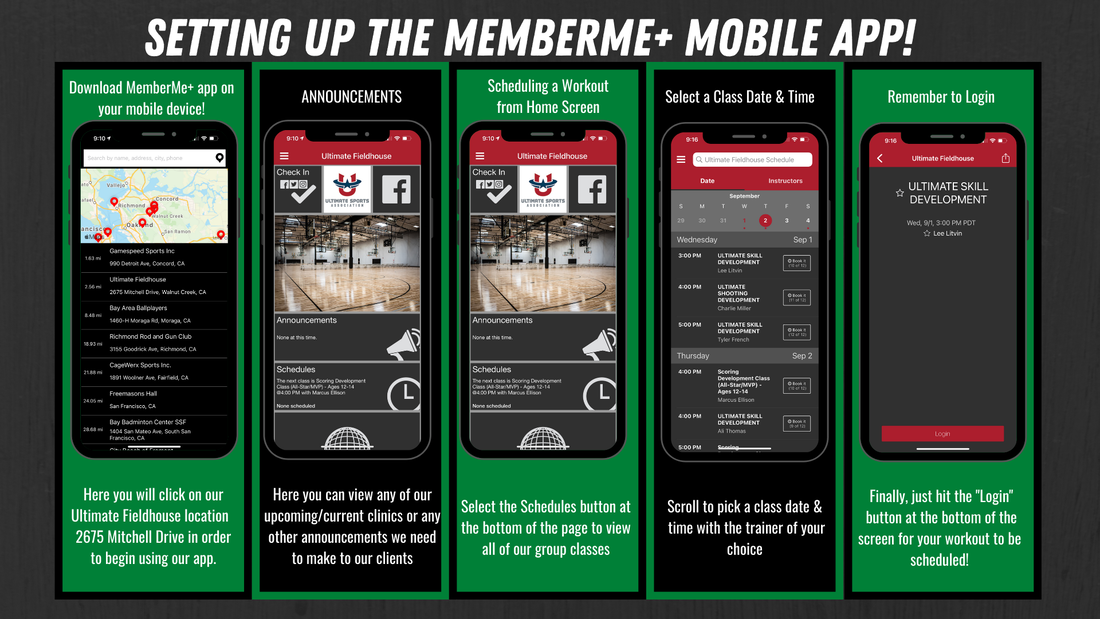 ---
Pricing & FEE structure
Classes for Players Ages 8-14 (50 minute classes)
Single Session: $35
4 Session Package: $130 (save $10)
8 Session Package: $240 (save $40)
12 Session Package: $348 (save $72)
16 Session Package: $448 (save $112)​
20 Session Package: $550 (save $150)
24 Session Package: $648 (save $192)
---
​Notebook Concept for Learning
Each of our Ultimate Player Development Training Programs are curriculum based. In essence, we are following a blueprint that guides your child through the developmental process. We also teach out of the Notebook Concept for Learning. Every player that takes part in our Private Training, Small Group Training or Class Program takes notes during each session. Because of this, the retention of information is increased exponentially during each session. Our goal is that participants soak in the information and remember what they are taught; a key principle in their development.